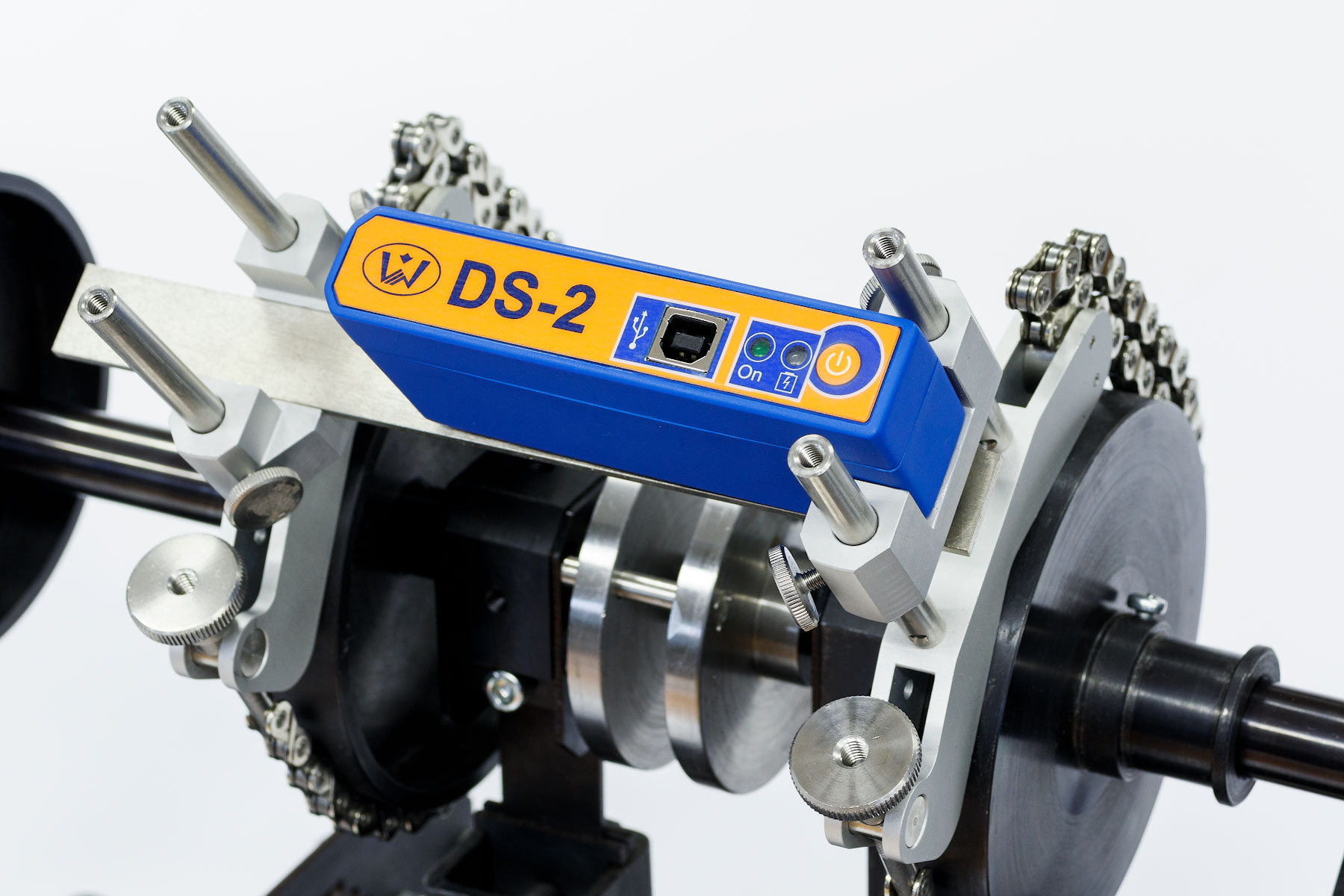 DS-2 – Shaft Alignment Tool
DS-2 shaft alignment tool is used for shafts alignment in the units of low and medium power. Unlike most laser shaft alignment tools on the market, DS-2 is more compact, easier to use and costs less.
The DS-2 uses two non-contact sensors of high accuracy, measuring the mutual angular and parallel displacement of the shafts when turning the shaft of the unit by 90, 180 and 270 degrees.
The device with its non-contact displacement sensors is installed on one shaft of the unit. On the other shaft the metal plate is installed. The distance from the sensors to the plate is measured in different angular positions of the shaft.
Standard measurements are made at the sensors' positions corresponding to 9-12-3-6 o'clock of the conventional clock dial. These positions are automatically monitored and registered by DS-2.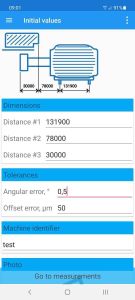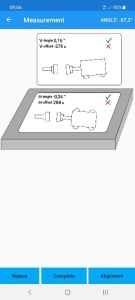 The values of the shaft relative positions in the unit are transmitted wirelessly to a smartphone (not included into the scope of supply) with Android OS, where all the measurements and calculations are performed.
In the figure there are two smartphone screenshots, the first shows setting of initial conditions for alignment, the second shows the measurement results and the relative shaft position calculations.
DS-2 has an inbuilt angular position sensor which simplifies the alignment process and helps to avoid errors.
DS-2 Advantages
The DS-2 device is an innovative solution for checking the shaft alignment and simplifying the alignment process. DS-2 uses modern means of measuring, data processing and transmitting.
The use of inductive proximity sensors in the device allows to eliminate the influence of external illumination, which is a problem for laser alignment tools. DS-2 provides automatic measurement of the rotor relative position with high accuracy.
Wireless data transmission to the smartphone.
Displaying the device and rotors' position in the smartphone screen in real time.
Automatic calculations and reports formation on the results of calculations, which are transmitted to the computer from the smartphone through any standard interface.
The user can choose the smartphone (tablet) that meets his/her requirements.
DS-2 Technical Parameters
| | |
| --- | --- |
| Distance between the brackets, mm | 0 ÷ 180 |
| Bracket slots diameter, mm | 20 ÷ 160 |
| Displacement measurement inaccuracy, μm | 5 |
| Operating temperature range, °C | 0 ÷ +50 |
| Operation without recharging, hours | 8 |
| Device dimensions, mm | 50*70*115 |
| Transportation case dimensions, mm | 400*300*120 |
| DS-2 set weight in the transportation case, kg | 3,6 |
DS-2 Delivery Set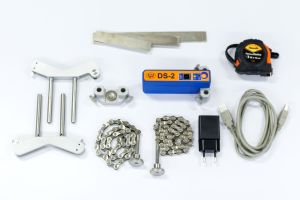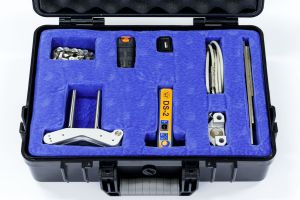 The DS-2 scope of supply includes all necessary for the shaft alignment process
The device and accessories are supplied packed into the plastic transport case.